What does the Australian Standards 5 Tick Certified Product mean?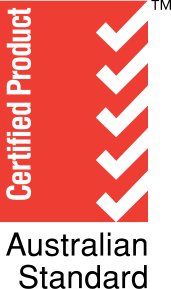 All materials supplied are rigidly controlled to meet performance specifications. There are no exceptions. This applies to gelcoat, resins, glass reinforcing materials, additional fixtures and fittings. All these materials are Lloyds of London/ DNV approved products for the manufacture of fibreglass swimming pools.
Every pool is embossed with our name as well as a unique 5 digit number which enables tracking and tracing of that pool. Easy for everyone to identify. Our master files record and document quality tests and results. We also keep and store a cut out of every pool shell manufactured in our Barrier Reef Pools library, making it easy for future reference. It's a simple decision . . . When you want the best buy the best.